Repairs & Maintenance to Keep Your Mercury on the Road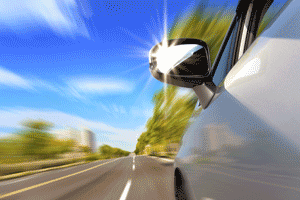 The Mercury brand was immensely popular during the 1980s and 90s with the Cougar, Sable, Villager minivan, and Mountaineer SUV. These vehicles boasted unique styling details and special features, such as the aerodynamic lines and futuristic "light bar" front end of the Mercury Sable. "Crazy 'bout a Mercury," indeed. But if your Mercury needs some TLC, our Marshfield mechanics can promptly repair your vehicle, and get you back to cruising up and down the road.
Whether you're new in town or simply looking for a new auto repair shop for your Mercury, we at Forst Auto Repair LLC are confident we can take care of your automotive needs. We maintain a tidy, well-organized facility with up-to-date equipment and well-trained technicians, and to ensure you are comfortable with the work being performed on your Mercury, we will thoroughly explain the services and/or repairs we recommend. Don't be afraid to ask us questions. It's your car, and you should know its condition.
We understand that for most people taking a car to the mechanic ranks right up there with going to the dentist. At Forst Auto Repair LLC, we strive to make servicing your Mercury as painless as possible. One way we do that is by ensuring your necessary maintenance services are taken care of all it once, so hopefully we don't see you again until your next scheduled maintenance service. If you come see us regularly, we can probably keep your Mercury on the road for longer than you may think.
Call Forst Auto Repair LLC to Work on Your Mercury
If you drive a Mercury in the Marshfield area, count on the mechanics at Forst Auto Repair LLC for all your repair and maintenance needs. We love Mercury vehicles, and we'll treat yours with the respect it deserves.