BMW Repair & Maintenance for Marshfield, WI Drivers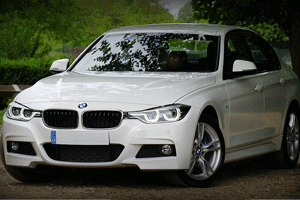 BMW is one of the world's most respected automakers, renowned for building luxury cars and SUVs that offer exceptional levels of driving enjoyment. The company has been a pioneer for many emerging technologies, including turbocharging and advanced vehicle electronics. Our technicians at Forst Auto Repair LLC are qualified to repair all BMW models, including:
3 Series
5 Series
M4
X4
M6
Z4
M5
7 Series
4 Series
6 Series
At Forst Auto Repair LLC, we offer all the repairs and maintenance services you need to keep your BMW on the road, including:
Brake Services – No matter how carefully you drive, your BMW's brakes are constantly working hard, and the job they do is essential to your safety. We'll make sure your brakes are reliable with regular service and necessary repairs.
Oil Changes & Lube Service – At Forst Auto Repair LLC, we have a variety of oils to protect your BMW's engine, and always recommend the oil grade specified for your BMW model.
Starting & Charging – Auto electrical repairs and check-ups for your BMW's starting and charging systems and battery help ensure reliable vehicle operation whenever you drive your BMW.
Other Maintenance & Scheduled Services – Avoid many costly repairs and get the most from your BMW by coming to our shop for routine maintenance services and a complimentary inspection.
As a local business, we know if we don't do our job well, our reputation in the community is on the line, and we take that seriously. Fortunately, though, we've kept our friends and neighbors coming back with expert work and personal service. When you bring your BMW to us, we'll get to know you and your car, so your goals become our goals. You can also trust us to give you an honest assessment of your vehicle's condition. Surprises are rarely welcome when it comes to auto repair, and we make it a point to keep you in the know.
BMW Repair, Maintenance & Services
Some of the scheduled maintenance & services that your BMW car, truck or SUV may need include:
Oil Change
Tune-up
Radiator Flush/Antifreeze Change/Flush
Air Filter Replacement
Air Conditioning Service
Wheel/Tire Alignment
Timing Belt Replacement
Brake Inspection, Service & Repair (Brakes replaced if needed)
Exhaust/Muffler Service & Repair
Transmission Service & Repair
We have many years of experience in fixing BMWs, along with mechanics that are up-to-date with current technology and equipment. Our knowledgeable and friendly staff, technicians and mechanics are here to help you with all of your BMW's service and repair needs.
Our BMW repair and service shop is located in Marshfield, WI. We proudly serve the following areas: Marshfield, St. Ignatius, Ravalli, Charlo, Hot Springs, Arlee, Dixon, Plains, Polson, Elmo and surrounding areas.