Marshfield Auto Repair Shop for Chevrolet Vehicles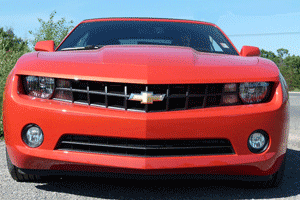 Founded in 1911, Chevrolet sells an impressively wide range of cars and trucks, which are reasonably priced yet innovative, from compact hybrids to beefy muscle cars to huge vans and SUVs. If you drive a Chevy in the Marshfield, WI area, the auto repair technicians at Forst Auto Repair LLC are prepared to service your vehicle. We work on all Chevrolet models, including:
Spark
Sonic
Cruze
Malibu
Impala
Trax
Camaro
SS
Corvette
Equinox
Traverse
Tahoe
Suburban
Colorado
Silverado
Express
We know you rely on your Chevrolet to get from point A to point B, whether point B is around the corner or across the country. A breakdown can seriously impact your day-to-day routine as well as your future plans. You can rely on Forst Auto Repair LLC to keep your Chevrolet in the best running condition possible.
If your Chevrolet needs a repair, whether large or small, our technicians possess the skill and range of experience to handle the repair in an efficient and cost-effective manner. Our technicians will accurately assess the issue you are experiencing with your Chevrolet, and fix the problem based on our mechanical expertise and your goals for your vehicle. We want to know what you expect from us and your Chevrolet, and then to exceed those expectations.
At Forst Auto Repair LLC, we maintain an exceptionally high skill level, not only by building on years of experience, but also through continuous training. We know you have many choices when it comes to servicing your Chevrolet. Our goal is to show you we are a top choice for Chevrolet repair in Marshfield.
Chevrolet Repair, Maintenance & Services
Some of the scheduled maintenance & services that your Chevrolet car, truck or SUV may need include:
Oil Change
Tune-up
Radiator Flush/Antifreeze Change/Flush
Air Filter Replacement
Air Conditioning Service
Wheel/Tire Alignment
Timing Belt Replacement
Brake Inspection, Service & Repair (Brakes replaced if needed)
Exhaust/Muffler Service & Repair
Transmission Service & Repair
We have many years of experience in fixing Chevrolets, along with mechanics that are up-to-date with current technology and equipment. Our knowledgeable and friendly staff, technicians and mechanics are here to help you with all of your Chevrolet's service and repair needs.
Our Chevrolet repair and service shop is located in Marshfield, WI. We proudly serve the following areas: Marshfield, St. Ignatius, Ravalli, Charlo, Hot Springs, Arlee, Dixon, Plains, Polson, Elmo and surrounding areas.