WE TAKE PRIDE IN FIXING YOUR RIDE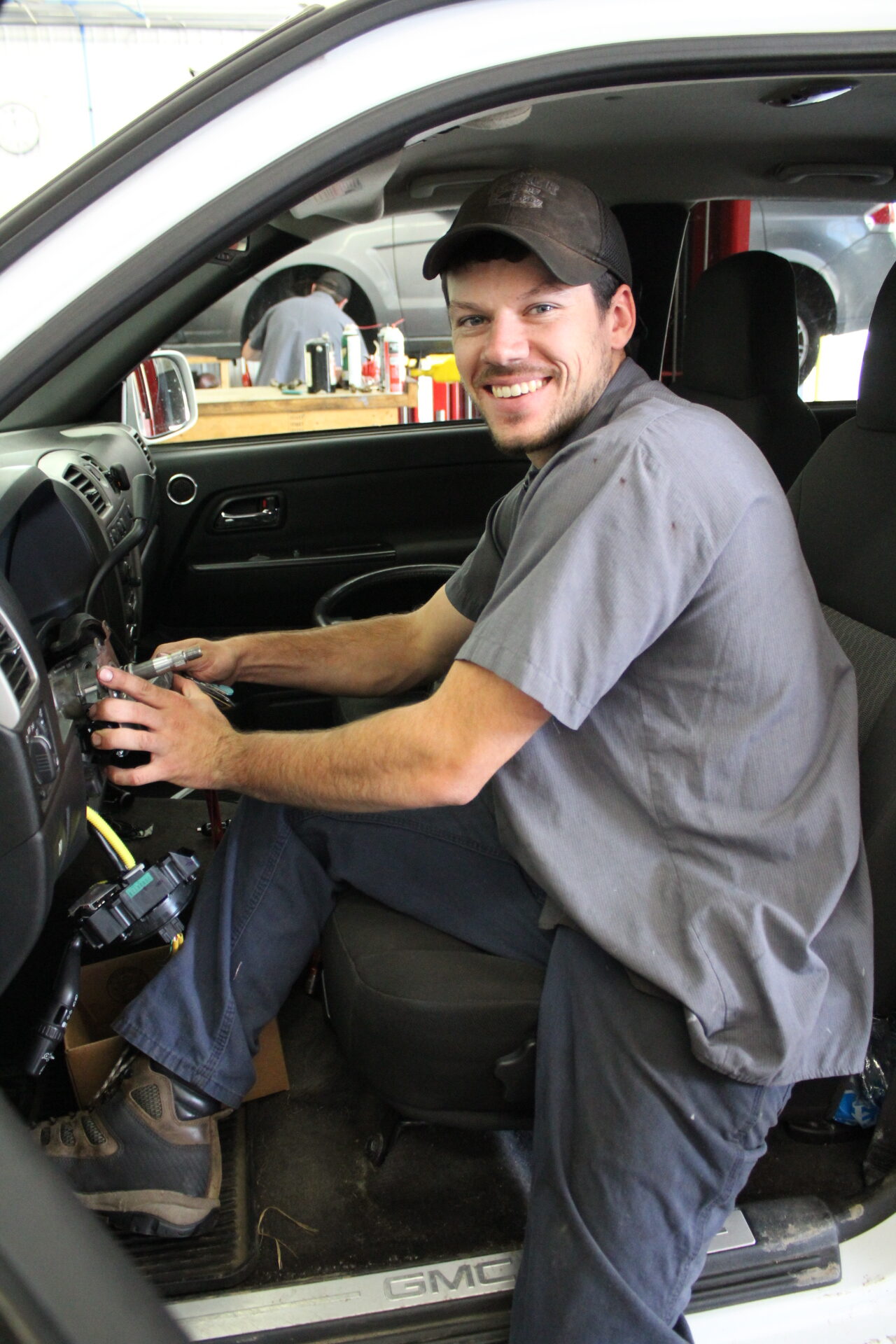 The Marshfield auto repair shop that keeps your car on the road
At Forst Auto Repair, we continually provide our valued customers in Marshfield and surrounding areas with superior service, fast turnaround, and accurate diagnostics. Whether you need brake replacement, suspension repairs, alignments or other types of services on your car or light truck, we always complete a full digital inspection and a thorough diagnosis first. We can ensure you that we will never guess what your vehicle needs but rather accurately diagnose and inform you of the necessary vehicle repairs on your first visit to the shop. This approach allows us to consistently resolve our customers' concerns to their satisfaction while helping them make an informed decision about their vehicles' necessary repairs.
EXPERIENCE FRIENDLY SERVICE FROM OUR STAFF
From the moment you walk through our door and get greeted by one of our service advisors, we strive to impress, with the most friendly service from all of our staff. Our experienced and certified mechanics are hardworking and always treat each customer's vehicle like it's their own. Whether your vehicle needs scheduled maintenance, in-depth repairs, or any other services, our staff will always keep a positive attitude and provide you service with a smile.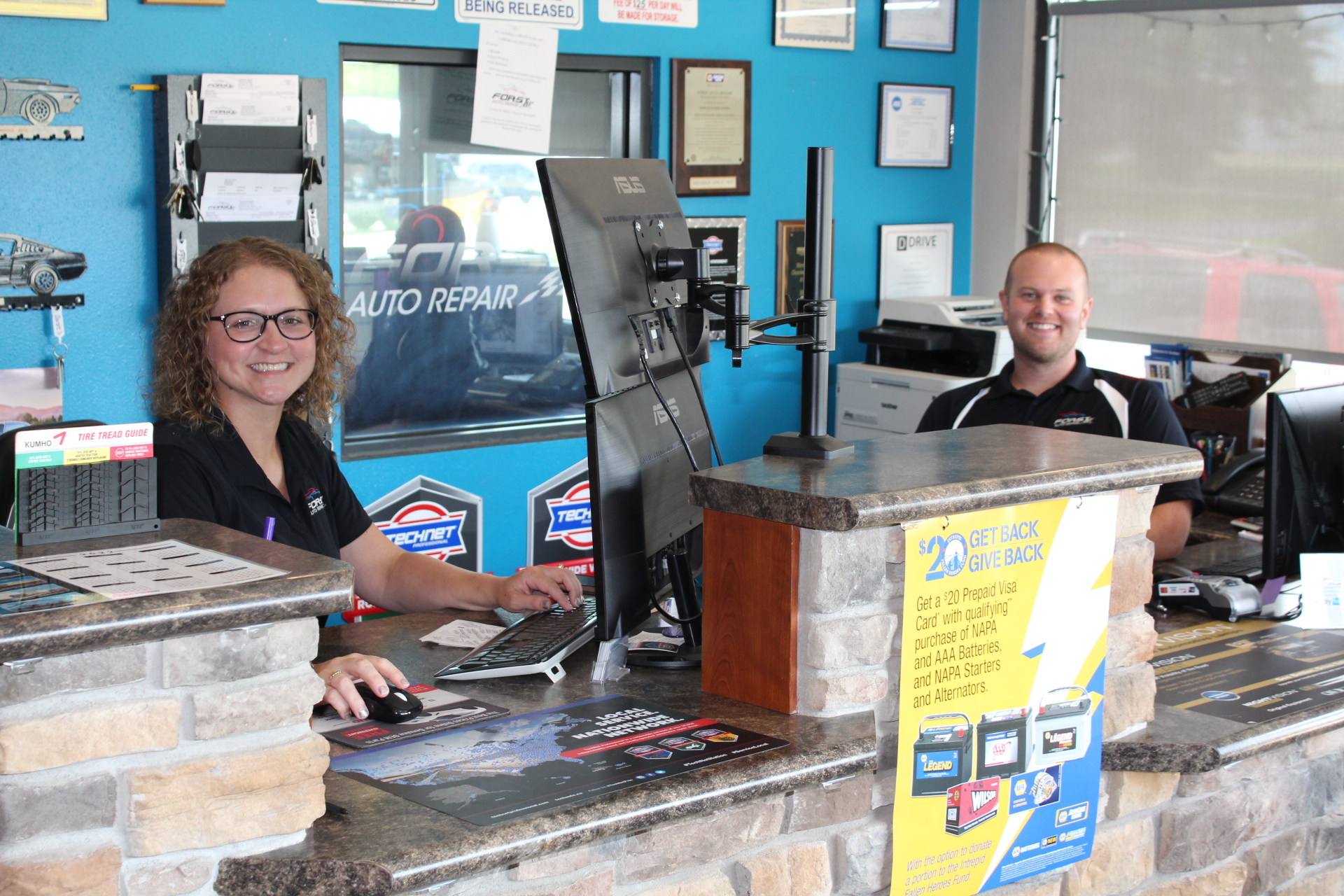 MARSHFIELD'S BEST AUTO REPAIR CUSTOMER SERVICE EXPERIENCE
Since 2008 our customers have consistently been trusting us with the care of their vehicles. Our trained and ASE-certified mechanics work hard to get the job done right and ensure that your trust is maintained. From doing a detailed digital inspection of each vehicle before we begin a requested service to our diligence in completing all the necessary repairs and other services properly, we do not take any chances with our customers' vehicles. We guarantee your overall satisfaction when you bring your vehicle to Forst Auto Repair.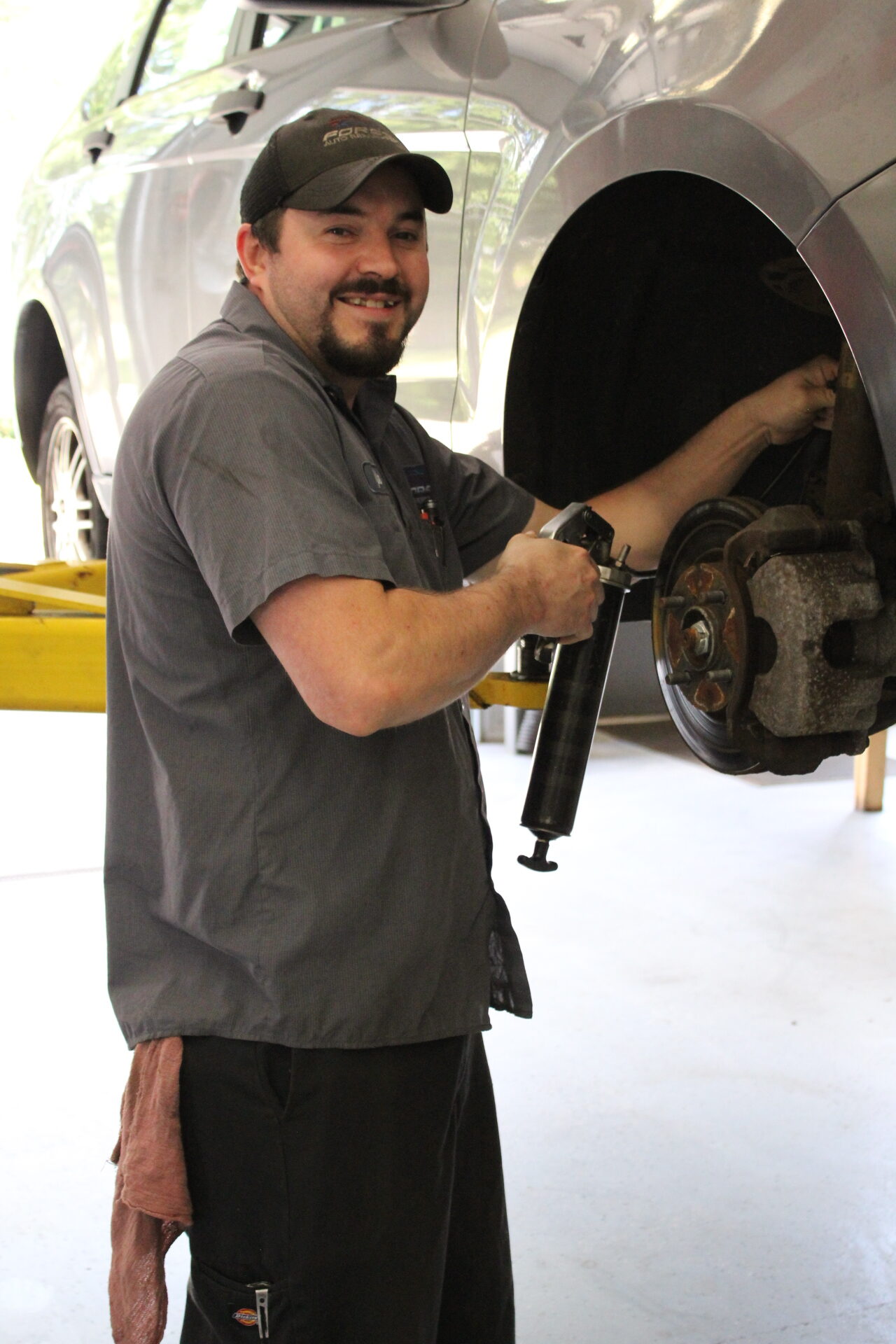 QUALITY COMES STANDARD FOR ALL YOUR VEHICLE NEEDS
At Forst Auto, we strive for true expertise in our field and use of the best quality parts available. We have many years of professional experience improving the condition of our customers' vehicles and will continue to do so for many more years to come. From auto repair services like brake replacement, suspension repairs and air conditioning system diagnostics to tune-ups, oil changes and other maintenance needs, we have the expertise and passion to get the work done properly and efficiently. We want all of our customers' on the road to be confident in their well-maintained vehicle, so we can assure you that both major and minor service requests will be a priority.
We Specialize in level kits, lift kits and custom wheels and tires
Full line of Adjustable level kits from PRORYDE
Full line of Adjustable level kits from PRORYDE
Full line of Adjustable level kits from PRORYDE
Full line of Adjustable level kits from PRORYDE
Full line of Adjustable level kits from PRORYDE
Marshfield's Source for Top-Notch Auto Repairs and Maintenance
Brake Repair
Transmission Repair
Air Conditioning Service
Engine Diagnostics
Oil Change / Lube Service
Exhaust Service / Muffler Repair
Tune-Up
Shocks & Struts Service
Preventative Maintenance
Tire Mount & Balance
Electrical Diagnostics & Repair
Radiator Repair & Service
We Offer Financing
Unexpected Auto Repairs? Fix it Today! We offer Synchrony Car Care Finance.

DELIVERING A REMARKABLE AUTO REPAIR SERVICE EXPERIENCE
At Forst Auto, we ensure that you will be truly impressed each time you put your vehicle into the hands of our experienced mechanics'. We always use quality replacement parts and advanced equipment to address all of your vehicle needs. While we complete any regular maintenance or other services on your vehicle, you can take full advantage of the amenities that we provide such as:
PROUDLY SERVING MARSHFIELD AND SURROUNDING COMMUNITIES SINCE 2008
As proud members of the Marshfield community ourselves, we work hard to serve our friends, family, neighbors and fellow residents. Our community, like many others, relies profoundly on their vehicles to safely transport their families, run errands, and commute to and from work. We are honored to be the Marshfield Auto Repair Shop that our customers trust and choose to keep their vehicles running well in both the past and into the future.
Call today to schedule an appointment for all your vehicle needs and let us provide you with the incredible experience you deserve at Forst Auto Repair in Marshfield.