Quality Repairs for Buick Vehicles in Marshfield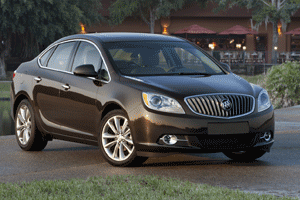 Buick is one of America's oldest car brands, with a rich tradition of style and innovation that dates back more than a century. Though recognized for catering to retirement-age car buyers with its full-size sedans, Buick's lineup now includes SUVs and sport sedans designed to attract younger buyers to the Buick brand. At Forst Auto Repair LLC, we work on all Buick models, including Regal, LaCrosse, Enclave, Encore, Verano, and Cascada.
At Forst Auto Repair LLC, we offer all the repairs and maintenance services you need to keep your Buick on the road, including:
Brake Services – No matter how carefully you drive, your Buick's brakes are constantly working hard, and the job they do is essential to your safety. We'll make sure your brakes are reliable with regular service and necessary repairs.
Oil Changes & Lube Service – At Forst Auto Repair LLC, we have a variety of oils to protect your Buick's engine, and always recommend the oil grade specified for your Buick model.
Starting & Charging – Auto electrical repairs and check-ups for your Buick's starting and charging systems and battery help ensure reliable vehicle operation whenever you drive your Buick.
Other Maintenance & Scheduled Services – Avoid many costly repairs and get the most from your Buick by coming to our shop for routine maintenance services and a complimentary inspection.
As a local business, we know if we don't do our job well, our reputation in the community is on the line, and we take that seriously. Fortunately, though, we've kept our friends and neighbors coming back with expert work and personal service. When you bring your Buick to us, we'll get to know you and your car, so your goals become our goals. You can also trust us to give you an honest assessment of your vehicle's condition. Surprises are rarely welcome when it comes to auto repair, and we make it a point to keep you in the know.
Call or Contact Us Online Today for Your Buick Service Needs!
If you live in Marshfield, WI, Forst Auto Repair LLC is here for your Buick's regular maintenance as well as unexpected repairs. You can trust us to service your Buick professionally and courteously, all with the goal of putting you back behind the wheel with a smile on your face.